Imagine that you've just used the Roofstock Cloudhouse Rental Calculator to research the potential return of a single-family home and located an opportunity that seems very promising. The next step is to contact the property owner, but the question is how.
Off-market properties can make some of the most potentially lucrative investments, but oftentimes the property owners are incredibly hard to find.
In this article, we'll look at the best ways to find the owner of a property, along with some good online resources you can begin using right away.
---
Key Takeaways
Many counties have property tax records and other public information available online.
Real estate agents, title companies, and the next door neighbors are also good ways for finding property owner information.
Good online resources for conducting a property owner search can reveal hidden information such as the owners behind an LLC and information on an owner's complete real estate portfolio.
---
7 Ways to Find the Owner of a Property
For motivated investors who are willing to put in a little extra effort, here are some of the best ways to find the owner of a property that just might make the perfect rental home:
1. Property Tax Records
There are over 3,100 counties and equivalents (such as boroughs or parishes) in the U.S. where an investor can find information on property owners, property tax assessments, and if the property tax payments are current or in arrears.
Although the number of homes can be overwhelming, most counties have tax assessment records online. Simply search by "county assessor" plus the name of the county the property is located in.
This method of finding the owner of a property may require a little bit of trial and error. But once the property is located, there will be a treasure trove of valuable property owner information such as name and mailing address, basic property information such as the use type and property identification number, and the property tax bill.
2. County Clerk's Office
The County Clerk or County Recorder office is another good resource for finding a property owner's name and documents relating to the property. Recorded real estate documents include deeds of trust, bills of sale, mortgages, easements, homesteads, mechanics liens, notices of sale, and tax liens.
In most counties, searching for recorded real estate documents is free to find basic information. However, downloading or printing multiple page documents such as a bill of sale or mortgage normally requires paying a small fee.
In addition to real estate-related information, County Clerk and County Recorder offices also maintain records of people for events that occurred within the county, such as births and deaths, marriages and divorces, and bankruptcy filings.
3. Real Estate Agents
Multiple listing services (MLSs) used by licensed real estate agents across the country also tie into public databases such as the county assessor's office that the property is located in. Most investor friendly real estate agents are experts and parsing data in the MLS to find property owner information for real estate investors.
There are several good ways to find an investor-friendly real estate agent. Searching on Zillow or Realtor.com using keywords such as 'rental' or 'investor', or looking for agents with designations like a Real Estate Investing (REI) certification are two methods.
Many single-family home investors also find contacting a Roofstock Preferred Property Manager and asking for a referral is a good way to find a local agent who works with remote real estate investors.
4. Title Companies
Most title companies have a marketing representative responsible for generating new business from real estate agents and rental property investors. A title representative can provide a FARM (Focused Area Real Estate Marketing) which contains a collection of real estate data including property ownership, characteristics, zoning, and value of assessed property.
Title companies usually don't charge for FARM kits, but do hope that an investor will open escrow with the office in exchange for providing free information on who owns a property. Conducting a title search is also part of the due diligence when purchasing a rental property, to check for any issues the property may have.
5. Real Estate Attorneys
An attorney who specializes in residential real estate can be another good source to find the owner of a property. Oftentimes property is held in the name of an LLC (limited liability company) and the only public record contact information is for the LLC's registered agent instead of the real owner.
Many real estate attorneys have a private investigator (PI) in their network of contacts who are skilled at finding hidden information about people and property owners. Working with an attorney and hiring a PI isn't the cheapest way to find out who owns a property, but may be worth the time and expense if the deal makes sense.
6. Ask the Neighbors
Knocking on the door of the next door neighbors can also be a surprisingly good way to find out who owns a property. That's because many people aren't brazen enough to knock on doors or speak with strangers face-to-face.
Many out-of-state property owners leave their contact information with a neighbor in case squatters try to take over a vacant home or the current tenants are disruptive.
Talking to the neighbors may also be a good way to learn hidden details about a property. Items such as how often a pest control company visits the home, or if there have been any recent repairs made to the basement or foundation usually don't appear on any public record.
7. Mailing Lists
Mailing list companies and brokers have access to data that can be used to customize a mailing list for real estate investors. It's usually best to speak to a mailing list representative by phone to discuss search parameters and the information needed.
In addition to providing the name and address of a property owner, some mailing list companies may be able to obtain email addresses and telephone numbers as well.
Investors can create mailing lists based on property characteristics such as out-of-state owner, pre-foreclosure properties, neighborhood rating, and other demographic data.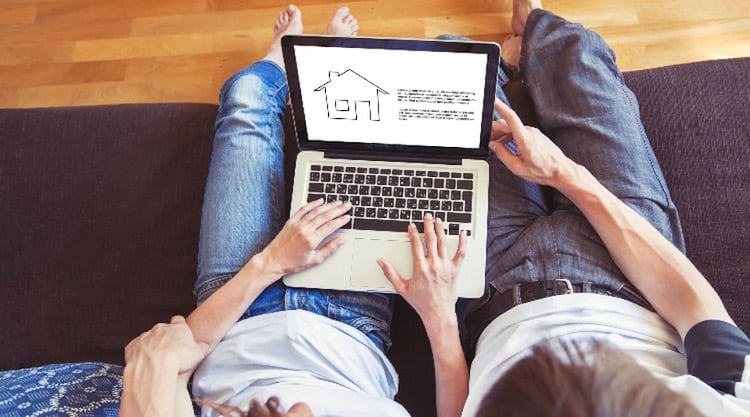 How to Find a Property Owner Online
Here are some ways real estate investors can find a property owner online without manually accessing a county's property tax records, reviewing a title company FARM kit, or knocking on doors:
Melissa Lookups provides investors access to property information such as the owner name, current resident, assessed value, square footage, and a visual map of the property. Melissa also offers related products such as a property owner mailing list and a U.S. Property API that returns assessed value, last sale price, current mortgage, and owner information. Melissa Lookups Apps are available for iOS and Android.
Nationwide Environmental Title Research, LLC (NETR) is a public records online directory portal to Tax Assessors', Treasurers', and Recorders' offices that have websites with public records that can be retrieved over the internet. Depending on the county website, investors may find property owner information including property deeds, mortgages, assessment data, tax details, and parcel maps.
PropertyRadar researches residential and commercial properties using enhanced public records data. Investors can connect with property owners by phone, email, mail, in-person, and online. The company skip traces every property owner, provides comprehensive owner and property data, along with heatmaps to make it easier to visualize potential opportunities in ways a spreadsheet simply can't.
PropertyShark is used by major real estate companies including CBRE, Douglas Elliman Real Estate, Nest Seekers International, and Corcoran Group Real Estate. Investors can search any address in the US to find out who owns a property, including the owner name and mailing address, and phone numbers (if available). The site also offers tools to research owners and LLCs, and an option for finding information on an owner's complete real estate portfolio.
ProspectNow is a property analytics solution serving real estate investors, banks and lenders, real estate brokerages, and tax and insurance professionals. The database includes nearly 103,000,000 residential properties, along with more than 12.7 million predicted sellers and 14.6 million predicted refinances in the next 12 months. The company offers a free trial to search residential properties, including small multifamily buildings with four units or less.
US Realty Records provides direct, online public access to all property records and document data available for properties in the United States and U.S. territories. By entering the property street address, investors can gain access to records on property owners, property values and taxes, mortgages, and sale histories.
If you don't have the time or inclination to perform this kind of research, consider searching for your next rental home on the Roofstock Marketplace. Roofstock is building the world's leading real estate investment marketplace and its mission is to make buying investment real estate radically accessible, cost-effective and simple.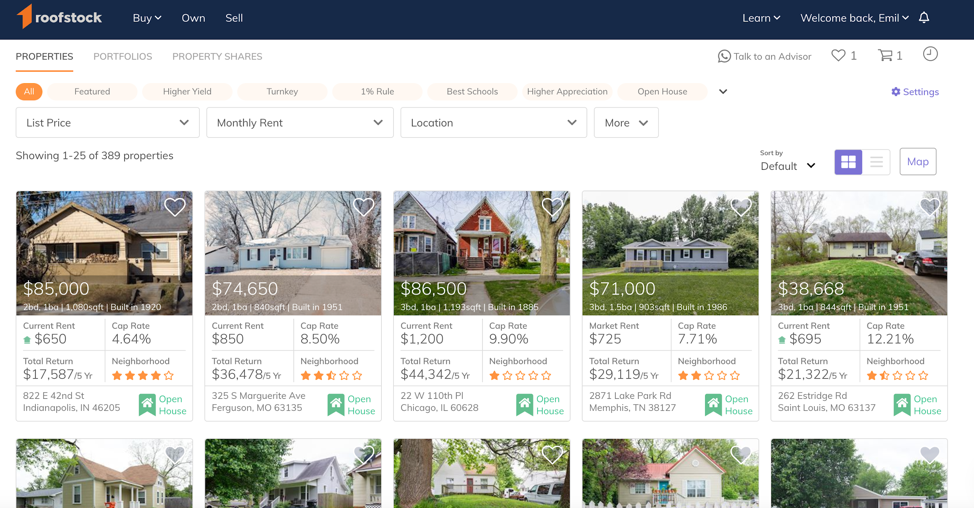 The Roofstock platform lets everyone from first-time investors to global asset managers evaluate, purchase, and own residential investment properties with confidence from anywhere in the world. Since launch, Roofstock has surpassed $3 billion in transaction
This article, and the Roofstock Blog in general, is intended for informational and educational purposes only, and is not investment, tax, financial planning, legal, or real estate advice. Roofstock is not your advisor or agent. Please consult your own experts for advice in these areas. Although Roofstock provides information it believes to be accurate, Roofstock makes no representations or warranties about the accuracy or completeness of the information contained on this blog.